La couleur des mes rêves – Cassette reissue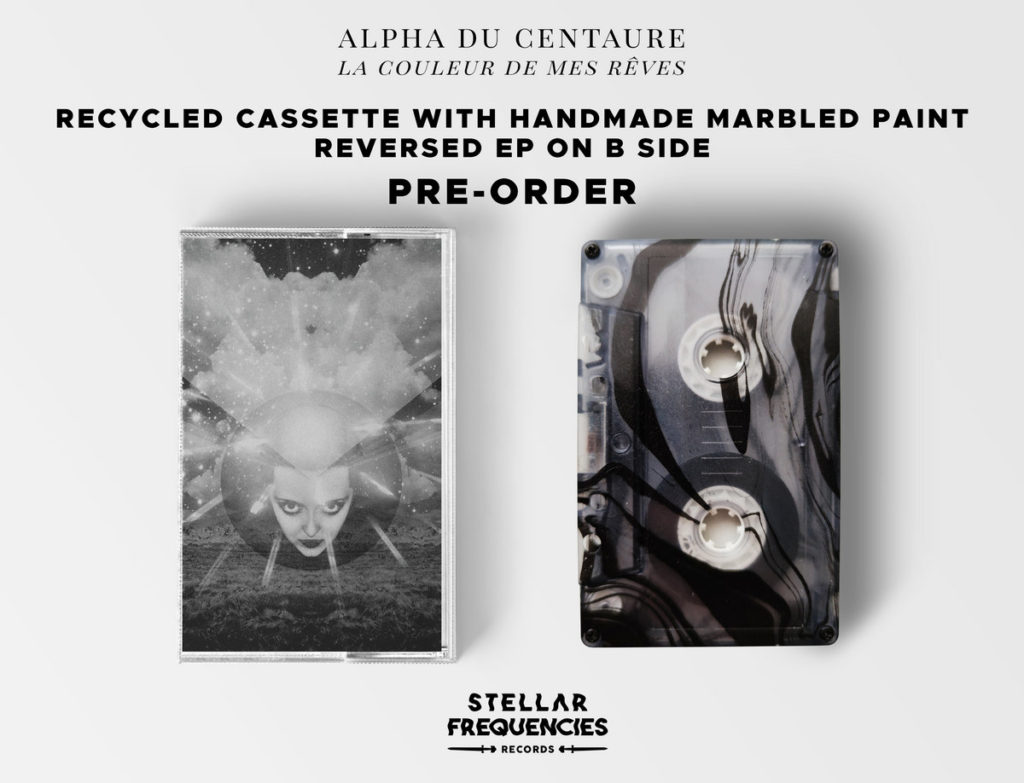 [en]
Alpha du Centaure – La couleur de mes rêves. For its 5 five years old, we are opening a pre-order of the cassette edition of the debut EP of Alpha du Centaure. This reissue comes on a recycled cassette with an hand marbled paint and limited to 30 copies. We placed the complete reversed EP on the B-side for a new experience.
Pre-order will run until December 4, 2020.
https://stellarfrequencies.bandcamp.com/album/la-couleur-de-mes-r-ves
[fr]
Alpha du Centaure – La couleur de mes rêves. Pour ses 5 ans, nous ouvrons des préventes d'une édition cassette du premier EP d'Alpha du Centaure. Cette réédition est faite à base de cassettes recyclées, peintes à la main avec des marbrures et limitée à 30 exemplaires. Nous avons enregistré l'EP à l'envers sur la face B pour une toute nouvelle expérience.
La précommande durera jusqu'au 4 décembre 2020.
https://stellarfrequencies.bandcamp.com/album/la-couleur-de-mes-r-ves