Welcome Chaleur Tournante!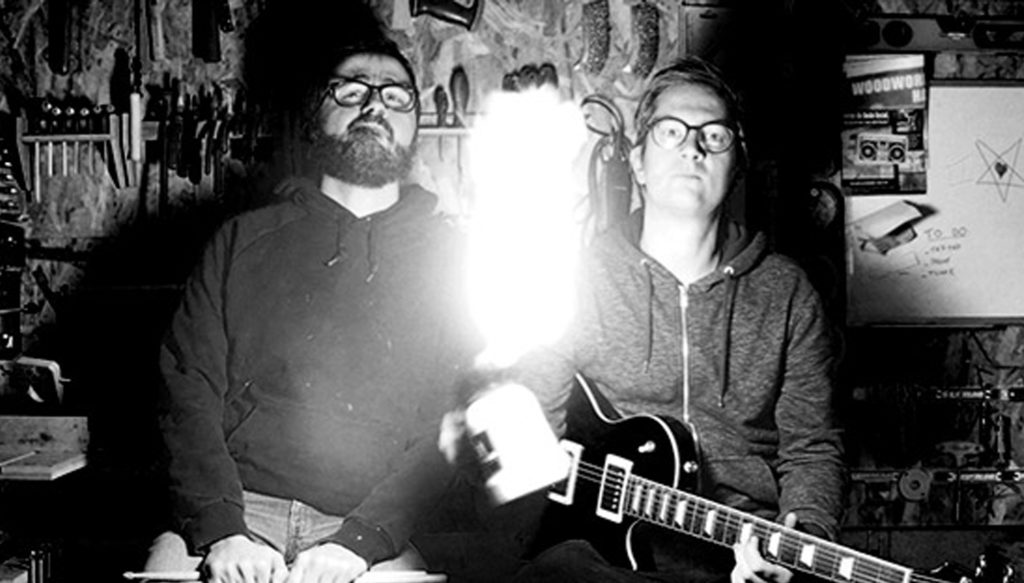 [en]
Welcome Chaleur Tournante! Lyon-based Chaleur Tournante have joined Stellar Frequencies. They were the first people we met when we moved to Lyon and shared their rehearsal room with Alpha du Centaure. We are so happy to have them with us. They are coming with a live video of 3 tracks from our first livestream.
Chaleur Tournante is a two-piece math-rock act from Lyon, France. Straightforward, heavy, unpredictable, melodic. Fuzz and reverb lovers beware, you're in for a treat!
[fr]
Bienvenue à Chaleur Tournante! Les lyonnais de Chaleur Tournante rejoignent Stellar Frequencies. Ils ont été les premières personnes que nous ayons rencontré lors de notre arrivée à Lyon et ont partagé leur local de répétition avec Alpha du Centaure. Nous sommes très heureux de les avoir à nos côtés et il nous rejoignent avec une vidéo de trois morceaux enregistrée durant notre premier concert virtuel.

Chaleur Tournante est un duo math-rock originaire de Lyon. Une guitare avec plein de pédales et une batterie avec plein de cymbales, c'est pas vraiment du math-post-noise-machin mais plutôt de l'amour, du poum, du headbang, du taptap, des bisous, des claquettes, du fuzz, des tacatacatchak, des câlins, des octavers et un stack troué, le tout fait à la main et servi bien frais dans ta face, avec le sourire.