Lunation Fall was formed in late 2017 in Lyon due to the meeting of singers-guitarists Celia and Thibaud who started shaping the first notes of the band. In January 2018, they were joined by Ludo, former guitarist in the post-punk band After Track, who took the bass in Lunation Fall. His presence reinforced the formation's identity.


After writing the first tracks, their first drummer had to leave the region. They then meet Julien at a Motorama gig the following October. Previously the drummer for the stoner rock band Stone The Crow, his powerful drumming helped the band shape the wall of sound they were looking for.


After the first concerts in their city and two demos, they joined the Stellar Frequencies label in early 2020. In their rehearsal room on the slopes of the Croix Rousse, they write, compose and play. In the same year's Autumn, their debut album, Near, released in 2021.


The band music emphasises the contrast between heavy sound, full of distortion and fuzz, and sensitivity and delicacy of dreampop melodies. In their songs, served by soft and complementary voices, they use spatial metaphors to express their vision of love and time.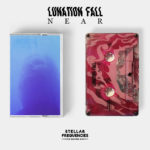 [en]Second cassette press for Lunation Fall's NEAR available! We hope...
Read More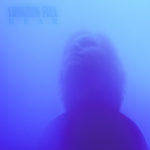 Happy release day Lunation Fall! "NEAR" is out today! They...
Read More